Thank you for your interest in my work. I'm glad you found me!
One of my favorite things in life is working closely with a group, bringing information and experiences that engage them in discovering ways to meet challenges in their life with their eyes open and new-found confidence.
For nearly two decades, I have worked with over 4000 professionals across the globe; guiding them to get what they want by aligning their "inner game" with their outer actions.
My methods get right to the heart of what's troubling; to quickly resolve the resistance and emotional tug-of-war of overwhelm, procrastination, anxiety, worry, and doubt, that always shows up during the Change Process, so that people can again move forward without delay!
If you would like to speak more about your group and topics that may be of interest, I would be happy to do so. I'd love to hear from you! Contact me via the Speaking Inquiry button below and schedule a time to chat.
I look forward to hearing from you!

Frequently Requested Presentation
Upgrade Your Operating System:
Prevent Emotional Programming From Hijacking Your Success​
Tailor this topic to your group so they: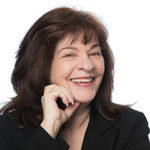 "I've come to rely on Deborah Ivanoff as a favorite speaker at our I Take The Lead meetings. I highly recommend Deborah as a speaker, facilitator and coach. She is a pleasure to work with. Her presentation skills, along with her ability to keep the audience engaged, are phenomenal."
Becky Tengwall, President
I Take The Lead Franchise Corp.
"Our organization, PDXWIT, had the pleasure of hearing Deborah present one of our monthly lightning talks. These talks are 3 minutes, which can be a challenging time frame for some speakers. However, we were amazed at what Deborah was able to accomplish. The audience was very engaged and interested in what Deborah was sharing. Her topic was relevant, and she was very poised and eloquent throughout. She left us intrigued– wanting to learn more and dig in, which we think is an ideal outcome for a lightning talk! We highly recommend Deborah in her ability to educate and wow the crowd, even when she has only a few minutes to do so."
"The workshop was fantastic! It is rare to go to a presentation and hear the number of "aha moments" which were reported."
"LOVED the sense of relief and centering around a subject that usually brings fear & frustration."